TWAICE offers predictive battery analysis software to improve the development and use of batteries over the entire life cycle. Independently of the battery or product manufacturer, this allows the service life, efficiency and sustainability of batteries to be increased. To do this, TWAICE uses a digital twin, a technology from space. An interview with Lennart Hinrichs, VP Marketing & Strategic Partnerships.
What problem does your technology solve?
TWAICE supports energy and mobility companies throughout the entire life cycle with software to develop batteries more quickly, operate them with less risk and put them into operation more profitably. This can address and specifically reduce technical risks such as defective performance or rapid ageing of the battery and safety risks, such as fire. Financial risks such as battery warranties or investment decisions can also be efficiently reduced. At the same time, the battery can be optimally exploited as the most valuable part of electric vehicles or storage and its value significantly increased, such as with battery certificates.

Where can space be found in your technology?
Batteries are not only an integral part of mobility, but are also used to store power in satellites, space stations or even Mars robots in order to cover periods without sunlight.
The core technology of TWAICE is also a digital twin. The software combines in-depth battery knowledge and artificial intelligence in order to determine the status of the batteries and predict battery ageing and performance. This technology originally comes from the space sector.

In your opinion, where do politicians and important actors from the industry need to take action in order to ensure more sustainable energy management in the future? Where do you position yourselves in this development?
We are only at the beginning of the energy transition and the switchover to green mobility. Although the number of electric cars is increasing, the optimisation or even the assessment of the batteries is still unresolved. We offer solutions here, but are naturally reliant on data. This means, aside from purchase incentives and the funding of the charging infrastructure, lawmakers certainly also need to ensure that data is available for various market participants and business models relating to the battery can be developed without IP (intellectual property) being jeopardised.
In the energy sector, encrusted structures also need to be broken up. To quote Gerard Reid (Co-founder and Partner at Alexa Capital, delivering advisory and financing solutions across the energy, energy infrastructure and technology sectors) at our TWAICE Vision Conference: "We are in the 21st century, but electricity is still produced and offered the same way as 100 years ago. Software offers a huge opportunity here, which is partly blocked by outdated regulation."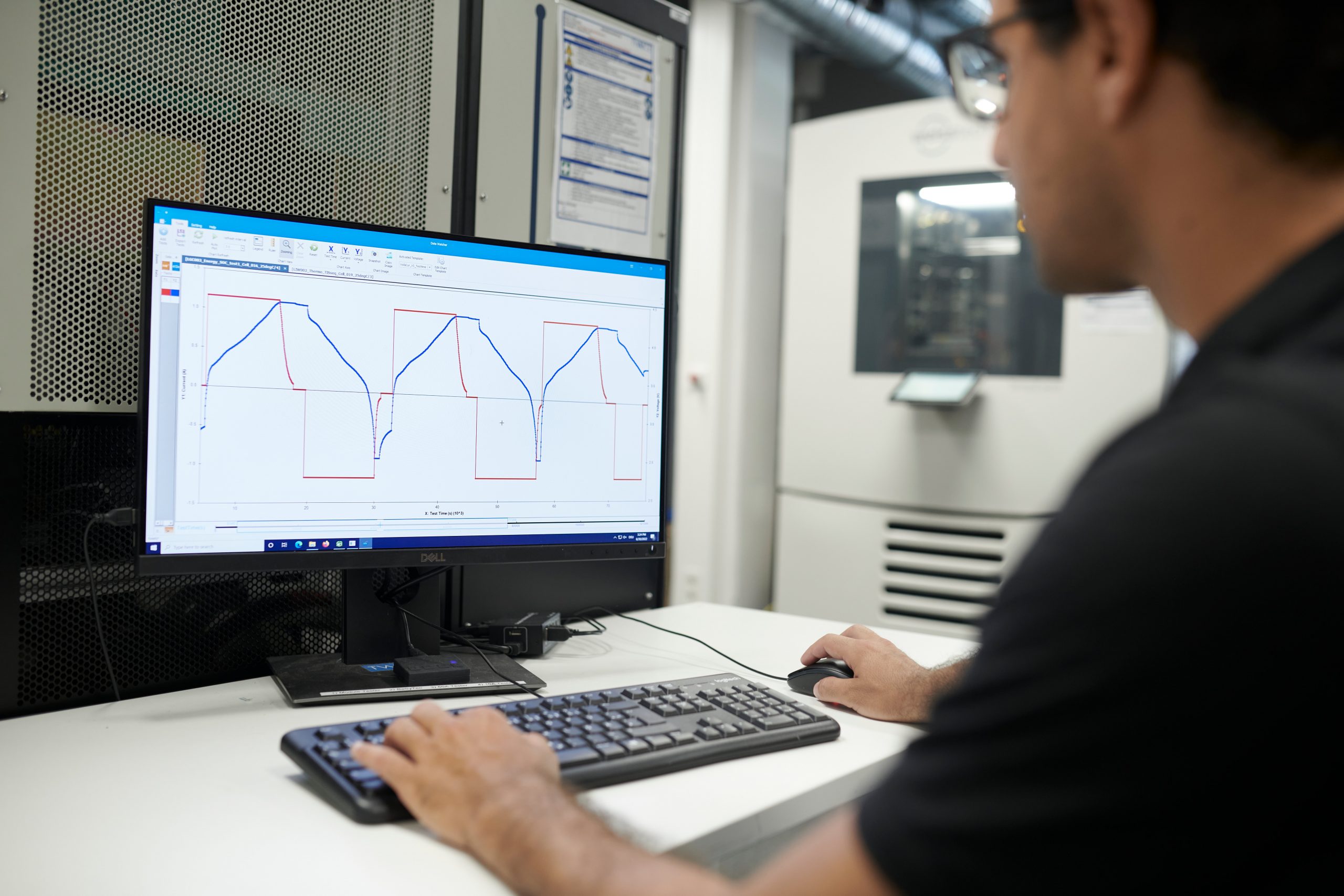 You showed off your Bavarian side with beer and pretzels at your stand at IAA 2021. What do you think about Bavaria as a region in which to found and build a business?
We have always had a strong Bavarian heart. Before the coronavirus pandemic, we also organised regular Bavarian veal sausage breakfasts to bring the company together in a relaxed atmosphere. Otherwise, Munich is naturally an ideal location for a young tech company, not only because we are close to some of the world's leading universities, but also because both the 'good old' industry and the hottest tech companies are based here. This ecosystem offers not only clients and partners, but also highly qualified employees, who are ultimately key to the growth and, above all, success of the company.

Since your incubation at ESA BIC Bavaria, you have already been able to expand to over 100 employees. What are the most important properties or aspects that you take into account?
Employees are naturally central to company success and also have a significant influence on the culture. In particular, once you have the initial growth phase behind you, the organisation naturally becomes a little more independent from the founders. This is the basis for fast upscaling, but also makes a good culture fit extremely important. In my view, that is more important than experience or technical qualifications. When the attitude is right, these aspects usually follow quickly enough. With a certain amount of growth, however, it's also important to acquire more experienced employees who have already made the journey and perhaps made one or two mistakes and learned one or two lessons along the way.

What's happening next at TWAICE?
After we establishing our first offices outside Munich last autumn, we have set a clear course towards internationalisation. From Chicago, we want to expand our existing American client base, so we are delighted that the coronavirus-related travel restrictions have now been lifted. From Paris, we are mainly addressing the French and Southern European market. Alongside this, it's naturally a case of continuing to grow with our existing clients and pursing our vision of comprehensive battery analysis software.

With whom would you like to go for a coffee?
Since we work within e-mobility, we should probably say Elon Musk, but I doubt that that would be a particularly relaxed coffee. So, perhaps with his German counterpart, Herbert Diess (former CEO of Volkswagen AG), instead.
More information at www.twaice.com.