Say "startup" and you immediately imagine a group of twenty-somethings creating the next Apple, Uber or Deliveroo. But when you look at the founders of Spottitt, what you see instead is three very energetic and motivated forty-somethings, who believe that the development of renewable energy is vital for our planet and the wellbeing of our children and grand-children.
Spottitt started out with one clear vision: to help renewable energy developers efficiently and cost-effectively choose suitable sites for development by enabling them to access and automatically analyse satellite imagery and data. The Spottitt adventure started in 2014: after some time spent researching the subject, the team discovered that all onshore wind farm developers follow a very slow, manual, error-prone and expensive process to select suitable sites. Based on the research and surveys the team conducted with actual developers, they calculated that, for every 100 megawatts installed capacity, an estimated EUR 0.6 million had been invested to choose the site. Realising that developers were using data from out-of-date maps and physical site surveys, Spottitt highlighted the need for a better solution: Earth observation (EO) data derived from recent multispectral satellite imagery.
In 2015, the trio received co-funding for their project from the ESA ARTES IAP programme to conduct a first feasibility study. After having successfully finished this study, the team started development on Spottitt in 2016.
Helping the planet with pioneering onshore wind farm site analyses
Spottitt is a web-based service, based on open source software which allows onshore wind developers to select their desired service, define their area of interest, purchase the right commercial or free imagery and automatically run the desired complex analysis with just a few clicks. Developers get their results in a matter of hours as Spottitt is fully automated and quickly processes the necessary data. It finally allows onshore wind farm organisations to access satellite imagery, data and derived products in an affordable and efficient way.
Spottitt is already able to automatically derive all the key analyses that wind farm developers normally spend weeks and months compiling for themselves: land cover maps, building footprint diagrams as well as complex geometrical analyses using multiple sets of input data to determine land suitable for onshore wind development and even turbine positions. This can all be done automatically by anyone, with no need for GIS or remote sensing specialists or software in house.
What started as an idea between three friends has morphed into an exciting startup situation, with lots of customer interaction, market research, fundraising and software developers transforming our vision into reality. As of today, Spottitt has three European national energy providers and four onshore wind developers actively testing their system and providing them with valuable feedback. Furthermore, the startup is expanding its capabilities in order to be able to cover not only wind but also photovoltaics (PV) solar and concentrated solar values (CSV) solar data.
As newcomers to the space sector (no team member had any knowledge before the startup was founded), the trio has constantly been amazed at the welcome and support we have received through programmes such as the Copernicus Accelerator. Through this coaching programme, the team receives mentoring, technical support and information, as well as access to a space-focused investment network.
What are the next steps for Spottitt?
The clear priority lies in the renewable energy sector, but the startup is already considering further development areas such as asset management, vegetation control, identification of illegal logging and integration of further Copernicus data. The road to helping the planet and the wellbeing of future generations is still long and riddled with obstacles, but Spottitt is giving its best shot.
For more information, have a look at their website www.spottitt.com or email them at info@spottitt.com.
Lucy Kennedy – Spottitt co-founder and COO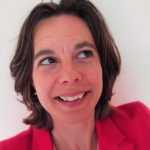 Marcello Deplano – Spottitt co-founder and CMO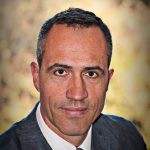 Paolo Senes – Spottitt co-founder and CFO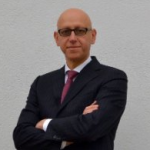 Words from the Copernicus Accelerator mentor:
Right from my first meeting with the Spottitt team, it was clear that they are passionate and dedicated to achieving their dreams. The team develops solutions that will not only be commercially successful but that will also help the planet and the prosperity of our future generations. The Copernicus mission from the EU supplies vast quantities of Earth observation data and Spottitt is pioneering the exploitation of this data across the renewable energy sector, automating the process for identifying renewable energy sites and making the entire process much more cost-effective and efficient. Working with the Spottitt team, I have found them to be extremely pro-active and they are working hard to develop exciting new solutions and to expand into new markets. It is my very great pleasure to be supporting them in their promising endeavours.
Paul Bhatia – CEO of Geomatic Ventures Limited and General Manager of GRACE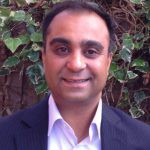 Do you want to write your own chapter of the Copernicus Masters success story? Then go ahead and sign up now for the 2017 edition until 30 June to turn your idea into business, just like the Spottitt team did.
About the Copernicus Masters and the Copernicus Accelerator
AZO has launched the Copernicus Masters in 2011 on behalf of the European Space Agency (ESA) and with strong support of world-class partners as part of their mission to foster the User Uptake of Copernicus services. The Copernicus Masters is an international competition which awards prizes to innovative solutions for business and society based on Earth observation data. The Copernicus Masters has developed into the moving force of promoting cutting-edge solutions. In 2016, the European Commission has launched Copernicus Accelerator. This one-of-a-kind programme is focused on providing a tailored business coaching service for up to 50 finalists in the Copernicus Masters competition. Sign up now for the Copernicus Masters 2017 until 30 June.