Munich-based company OroraTech is the first commercial company to have a thermal-infrared camera in space and provide actionable insights from earth observation data to clients worldwide. The company produces in-depth business insights for the customers insights by applying AI algorithms to its unique proprietary data. In late November, the company announced their series A extension round of 15M€, led by their new investor Edaphon, a Belgium-based climate impact investor, and backed by their current investors as well as public sector co-funding from ESA and the Free State of Bavaria. This enables OroraTech to further expand its space-based thermal-infrared climate solutions portfolio.
An interview with Martin Langer, CTO at OroraTech.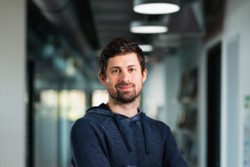 Who is OroraTech and what sets you apart from your competition?
OroraTech is a thermal-infrared data intelligence company based in Munich. We were founded in 2018, and we allow clients to make knowledge-based decisions when tackling the effects of climate change. While we started with wildfire as the first use-case, the growing market demand for thermal-infrared data insights lets us expand our portfolio to other use-cases, like urban heat and insurance applications.
One thing that sets us apart from our competition that also wants to launch a satellite into orbit is our speed of execution. We built and launched FOREST-1 within a year, and are going to launch the next satellite FOREST-2 just in a couple of months from now. To execute with that speed, you need a very talented and passionate team, which we luckily have here at OroraTech. If you are a space company or an institutional player and can't execute with speed, you will sooner or later enter a negative feedback loop called "Space Spiral", where both cost and schedule are not in good control anymore.
When looking at our terrestrial competitors, like IoT sensors or drones, I would say we strongly set ourselves apart by cost and the ability to scale our solution. While I believe in the complementary aspects of both, satellite-based solutions will be the base layer for many applications in the future, with on-top local sensors for specific high-value applications and assets. Space will become the base layer of information for many more industries here on Earth in the future, and decisions will be based on the combination of a variety of available inputs, without displaying the "space" part to the user per se, rather than combined insights. We see this pattern happening with many of our customers already.
The last point that sets us apart from our competition is that we already have a product on the market, called the Wildfire Solution (WFS), which is used by a diverse set of customers on all continents. We strongly believed in vertical integration from day 1 of OroraTech, so we started building a product in parallel to our satellite development. The product, using existing thermal-infrared satellite data and other sensors, became so good that we already attracted a lot of customer interest even before our first satellite was launched, and we are expanding the capabilities every month. With that customer feedback loop already in place, we can also learn a lot about their needs for our satellites that we can implement upstream in their development.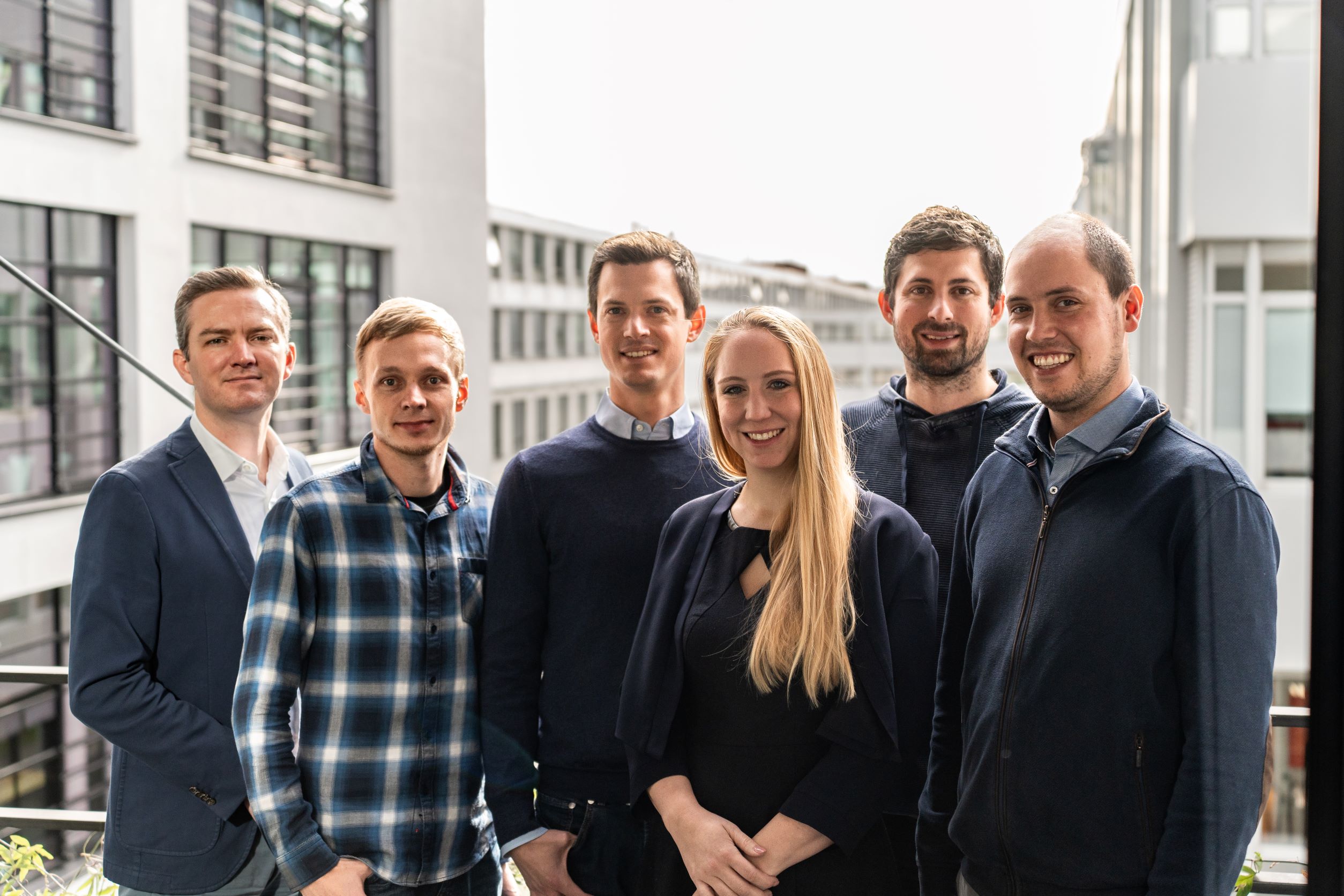 What inspired you to found OroraTech?
We spun out of the satellite project called MOVE at the Technical University of Munich (TUM), which I was leading at that point in time. The ability to launch and successfully operate a small satellite, built by students mostly in their free time, demonstrated to us that Space is really possible. Driven by all the energy inside University's student group for space, called WARR, we thrived to further use our knowledge and passion to create something great in the heart of Bavaria. We were caught by the opportunities that thermal-infrared imagery can offer, and the existing data gaps in that area, and dreamed about measuring the Earth's temperature continuously and globally.
Human-made contributions to climate change speed up the rise of global temperature, with devastating effects, from severe weather events, the rise of the sea level, heat waves and natural disasters, among them being wildfires. Globally, increasing wildfire intensity and enhanced CO2 emissions are entering a negative feedback loop, with every year wildfire seasons becoming more severe than the previous one. This is where we saw the need to act urgently.
With the support of TUM and local funding schemes, we were able to kick off our activities. Additionally, the partnership with and support from ESA BIC Bavaria has greatly helped us to open doors to ESA's network partners and created a great base for further collaborations and projects together with ESA afterwards. With our roots in Munich, our team has since then grown to more than 80 members worldwide with the latest hires in Luxemburg and North America.
You describe yourselves as an expert for climate detection – is there more that OroraTech wants to tackle than just wildfires?
Yes, there is much more to tackle, both related and unrelated to wildfires. We see the potential of utilising thermal-infrared data for addressing other climate-related topics, such as urban heat island monitoring, detection of illegal gas flares, carbon credit verification. We aim to use our ability to detect the Earth's temperature every 30 minutes, with a network of cost-efficient sensors in Space, and enable better decision-making and transparency for many climate-related actions in the future.
But wildfires in itself is also a very broad topic, with different customer groups and solutions. Besides our current customer base of forest owners, governments, and NGOs, we see increased interest for our insights from many other sectors, such as insurance, real estate developers and energy providers, who want to protect their assets and assess their risks. We recently launched new tools to analyse burned areas after fire events, offering our customers useful additional insights for damage analysis and biomass loss. And partnerships, for example with the leading fire engine manufacturer Rosenbauer, will help us understand the problems of our customers truly end-to-end.
You were able to close your Series A extension round recently, congratulations! What are your goals for the additional funding?
We are excited that we were able to close the series A extension fundraising round with 15M€, led by our new investor Edaphon, a Belgium based climate impact fund, to reach our goals of expanding our climate solutions portfolio. The extension was further backed by our existing investors Findus Venture, Ananda Impact Ventures, Wachstumsfonds Bayern 2, ConActivity, APEX Ventures, SpaceTec Capital and industry experts Ingo Baumann and Clemens Kaiser, as well as non-dilutive co-funding from ESA and the Free State of Bavaria.
With the additional funding, we will scale up our commercial efforts, both in our sales activities of our existing product, as well as further solutions for other use cases that we have in the pipeline, such as for insurance and energy providers. The funding will allow us to expand our climate space-based thermal-infrared climate solutions portfolio, and take the huge opportunities emerging right now. Additionally, we will continue to work on our satellite constellation to reach our ambitious goal of launching by 2024.
What was your experience with founding a NewSpace startup in Europe and where do you position yourselves within the sector?
We were very lucky to get strong support from the beginning, such as the initial support from TUM, Exist, ESA BIC Bavaria, German Accelerator and others. We found excellent investors coming from different areas, inside and outside of Space. And Munich is in my opinion the best place in Europe to found a NewSpace startup, so we also made a good choice here.
While NewSpace is widely respected and positioned within the space industry nowadays, this has been even more different a few years back. Activities in Space can be capital intensive and come with high risks, making investors initially cautious to finance activities. Here, I still see a lot of differences in between investors in Europe and the US, with positive and negative impacts being a NewSpace startup in Europe.Nevertheless I have seen a shift in the past few years, with NewSpace gaining much more attention and push forward in Europe, enabling startups like ourselves to flourish and add meaningful value to the market.
The commercialisation of space is pushed forwards, offering many new opportunities to launch faster and cheaper, develop new and better satellites and overall making space more accessible for all. With ESA, DLR and others kicking off new commercialisation initiatives, such as the recently announced Copernicus Contributing Missions, we see the perfect time and place for us to continue the growth of our company.
To monitor and measure the effects of climate change, and to mitigate and adapt, space technology, in particular Earth Observation data, will be critical for decision makers. As it was outlined at COP27 in Egypt, the goals of the 2015 Paris Agreement to limit global temperature rise to 1.5°C are, unfortunately, unlikely to be achieved. As natural disasters will get worse and actions will need to be taken urgently, better detection and monitoring of the Earth's temperature and climate has to be a high priority to take on these challenges, which is what OroraTech is committed to.
When is your next launch?
Our next launch is in May 2023 and comes with many upgrades in our optics, detectors and as well as additional infrared filters, allowing us to generate thermal infrared images with even higher resolution, coverage and image quality. Our first constellation, consisting of eight satellites, is set to be in orbit and operational by 2024.
What's happening at OroraTech's offices when nobody is looking?
While we are on a fast track for our first constellation by 2024, our team is currently also working to build our actual, "first constellation", consisting of LEGO® replicas of our FOREST-1 satellite, which is expected to be "operational" by Christmas. So we have intense weeks ahead of us 😊.