Welcome to the team! On 15 October, ESA BIC Bavaria introduced its latest incubatees. 10 promising startups entered the incubation programme to boost their businesses. The kick-off event was the perfect opportunity to connect with likeminded entrepreneurs, meet the ESA BIC partners and team, and discuss trends and current topics.
The new incubatees are:
Alpinia Motorcycles, Andreas Pflanzelt & Michael Schaurer
Ajuma, Annette Barth
Atlas Aero, Tobias Salbaum
Cold Ray, Felix von Plehwe & Kim Hecker
Contunity, André Alcalde
maiot, Adam Probst
OCELL, David Dohmen, Christian Decher & Felix Horvat
SetBot, Roman Hölzl, Paul Maroldt, Konstantin Dresel & Martin Riedel
wohnungshelden, Martin Staudacher
xFlight, Benedikt Foit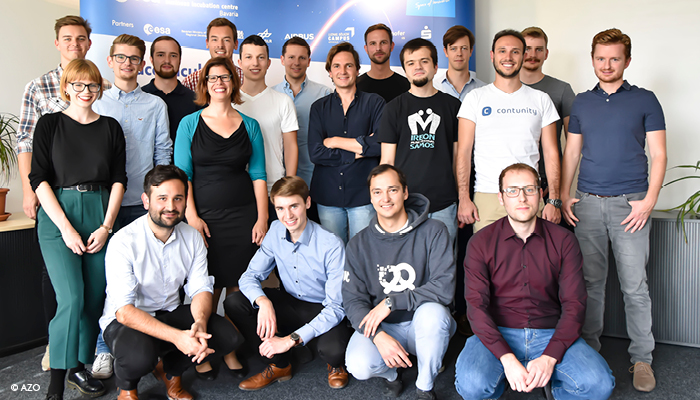 At ESA BIC Bavaria, startups receive the financial and technical support they need to kick-start their business.
Join our network by submitting your innovative business idea related to space. With four selections per year, the next application deadline for the ESA BIC Bavaria incubation programme is 16 December 2019. Apply for ESA BIC Bavaria now!