The absence of accurate and high-resolution observations of the key variables of the water cycle (e.g. soil moisture, rainfall and river discharge), together with the significant anthropogenic impact on water resources, makes understanding the water cycle one of the most important challenges in modern hydrology. Earth observations (EO) derived from remote sensing platforms play a central role in filling the gaps in ground observations and make it possible to track the human impact from a new perspective. The ultimate objective of the research project "EARTH OBSERVATIONS FOR WATER CYCLE AND HYDROLOGICAL EXTREMES" is to make optimal use of EO to improve our understanding of the water cycle and the prediction of hydrological extremes such as floods, landslides and drought.
Maryam Pourshamsi (MP), ESA, interviews Wolfgang Wagner (WW), Professor for Remote Sensing at TU Wien.

MP: What was (were) your main reason(s) to nominate someone for the EO Excellence Award and particularly, your winner/ team?
WW: The IRPI hydrology team led by Luca Brocca is practically bursting with innovative ideas on how to use Earth observation data to improve hydrological applications such as runoff forecasting, rainfall prediction and water resource management. My remote sensing research team at TU Wien has been happy to collaborate with them on several projects and many papers; many of them dealing with the topic of remotely sensed soil moisture data can help to improve hydrological models. Therefore, it was my pleasure to nominate them for the EO Excellence Award, which will bring them some of the visibility they deserve!
MP: Tell us more about your experience during the Award? Did the process and the outcome meet your expectations?
WW: Of course, it takes time and effort to prepare a nomination. However, compared to some other prizes and awards, the effort required in this case was reasonable. And in hindsight, it was obviously more than worth it!
MP: Now your nominee(s) have that scientific recognition from the EO international community. What has it changed for them from your personal perspective?
WW: This is difficult to answer given that the international standing of Luca Brocca and his team was already very high before the prize. Nonetheless, their success in leading large cooperative projects and their lead role in Destination Earth bear mentioning. I wish them the best of luck in using this award to consolidate their leading position in the fields of hydrology and Earth observation!
Would you like to win the ESA-EGU EO Excellence Award 2023 yourself or do you know someone who can be the winner?
Check out the nomination rules and submit your application https://www.eoxcellence.com/!
About the Author: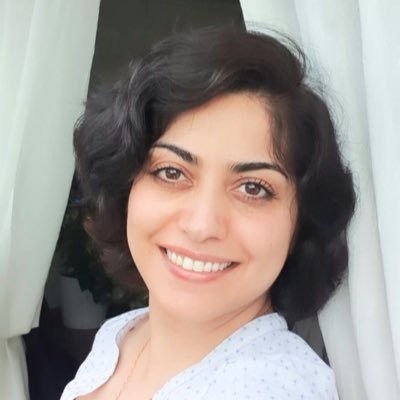 Maryam Pourshamsi is an Earth Observation Scientist at European Space Agency. She coordinates the ESA/EGU EO Excellence Award 2023. The award recognises and honours an individual early career scientist and Team that have made an outstanding contribution to the innovative use of Earth Observations, with a focus on the use of European EO datasets in the field of science and applications.