The ESA BIC Bavaria startup Deployable Cubed develops miniature actuators and CubeSat deployables with the goal to achieve Europe's non-dependence on these miniature actuators and the cube satellite deployables they enable.
Deployable Cubed founder Dr Thomas Sinn (TS) is interviewed by Regine Heue (RH), Head of Marketing & Communications at ESA BIC Bavaria's managing company AZO.
RH: Please give us a sneak peek of your product and the team behind it.
TS: As the startup Deployables Cubed, we are developing mechanisms that are specifically designed for cube and small sat applications while keeping the size as well as the costs to a minimum. First, we are focusing on developing a miniature pin puller and release nut actuator as our first product family. These actuators can be used, for example, to release satellites or trigger deployables such as solar arrays or antennas. Our second product family is these deployables, focusing on antennas and deployable appendices. The team behind Deployables Cubed is: Dr Thomas Sinn (PhD in smart deployable space structures), Thomas Lund (already launched a deployable antenna into space), Alexander Titz (about to launch an experiment into space), Hugo Garcia Hemme (over a decade of experience in structural analysis and deployables), Wolfgang Sporrer (business developer by training) and our mentor from Munich University of Applied Sciences, Prof Markus Pietras (research into space mechanisms and structures).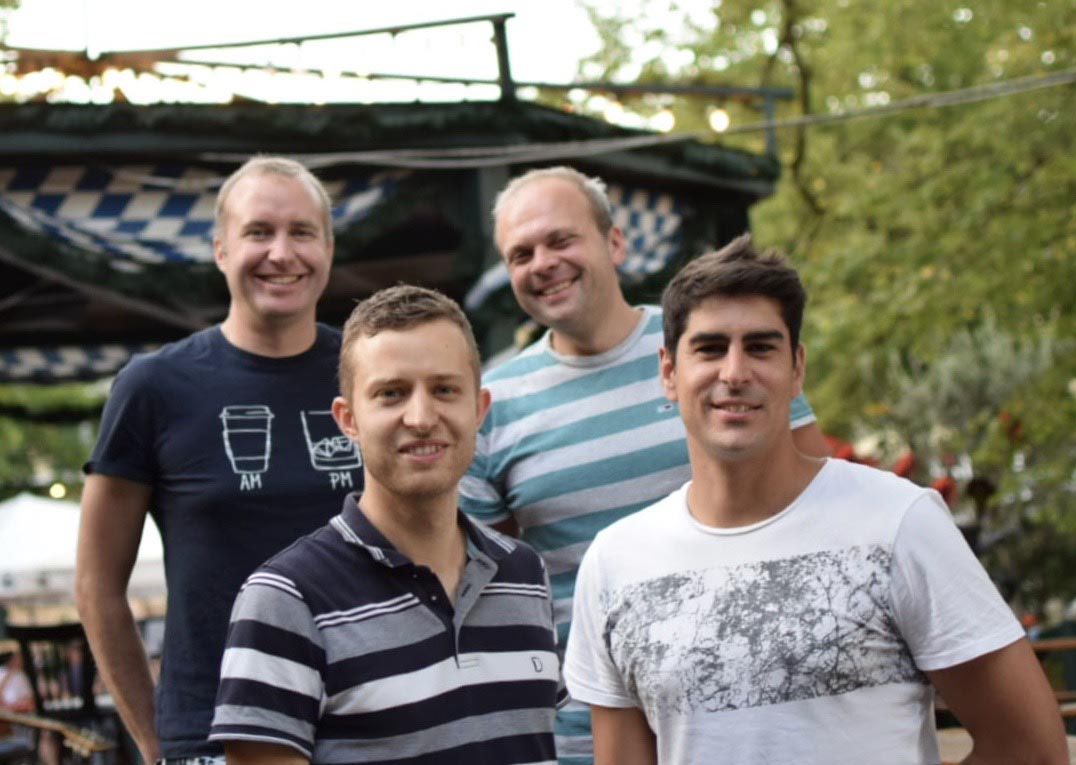 RH: What has been your company's biggest challenge so far?
TS: We started the Deployables Cubed startup while all of us were still working full time in other jobs. Therefore, our biggest challenge so far was to ensure that we had enough time (mostly evenings, nights and weekends) to apply for different kinds of competitions and funding schemes while still enhancing the technological development of the products. The ESA BIC programme (started in April 2019) helped us greatly by covering the technological development costs. Unfortunately, we lost almost a year before we could get started by securing the EXIST funding in October 2019. This funding allowed us to start working full time at Deployables Cubed and thus speed up the development.
RH: Can you explain the three main ingredients of your recipe for success?
TS: In our opinion, the main three ingredients for success are:
Experience: With our combined experience from university, industry and agency, we already have basic knowledge of how things are done in space.
International focus: New space is an international movement with America in the lead. Therefore, we need to develop the best product available in order to be competitive with the US products and so that US satellite customers also consider buying it.
Motivated team: Everyone in our team is super excited to work with Deployables Cubed and develop awesome products that will fly into space in no time. The work does not feel like work in our team.
RH: What do you expect from ESA BIC Bavaria & Northern Germany and how do you think the initiative and its network will help you to kick-start your business case?
TS: Our main expectation for ESA BIC was to help us thrive in the space sector within Europe. Firstly, by introducing us to its large startup, industry and agency community and supporting us to find the right partners (and customers). Secondly, by supporting us with business development, patenting and financing workshops that help us avoid mistakes. Last but not least, by helping us with technical and management expertise to ensure that we are on track during our two-year incubation period – leading us into a thriving business already.
RH: What do you think to benefit from the DLR support?
TS: As the main research centre, the DLR in Germany is an important partner for us for the development of actuators and deployables as we can get support from experts in a variety of fields i.e. finding the right qualification approach, specification of requirements, support in testing, …and so on. Furthermore, we are planning to conduct joint proposals for European Space Agency (ESA) and national projects with appropriate DLR institutes as partners.
RH: Let's reach for the stars – what is going to happen in Deployables Cubed's future?
TS: As we want to fly our products into space, reaching for the stars is on our mind all the time. Our goal is to be the leading European company in deployable structures for cube and small satellites, serving a world market and being a main competitor to the current American market leaders. In our future, we also see our products outside of Earth's orbit on the Moon, Mars and beyond (manned and unmanned).