The thermal control system (TCS) is a critical component of satellites, one that is supposed to regulate the temperature of payloads and satellite buses under varying internal and external heat loads. Conventional TCSes use cooling fluids and mechanical pumps whose vibrations disturb payloads and sensors onboard a satellite. Benny Rievers from ZARM – the INNOspace Masters winner of the 2018/2019 DLR Challenge – proposed a TCS technology based on ferrofluid cooling liquid that is pumped by magnetic fields to avoid mechanical vibrations.
Regine Heue (RH), Head of Marketing & Communications at AZO, interviews Benny Rievers (BR), Head of the Micro Satellite and Modelling Methods Group at the Center of Applied Space Technology and Microgravity (ZARM) at the University of Bremen.
RH: In 2019, you have submitted your idea to the INNOspace Masters. What was your motivation to participate in the competition?
BR: The INNOspace Masters is the perfect competition for innovative project ideas. A new idea with limited previous experience is often hard to realise since traditional agency funding schemes see it as high risk. The INNOspace Masters realises innovative interdisciplinary projects and thus supports an "out-of-the-box" way of thinking rather than aligning project ideas with funding and political concerns within conventional agency funding schemes.
Another aspect is the character of the INNOspace Masters challenges. When you are in competition with other national and international groups, who are preparing their input, the motivation is extremely high to propose a thoroughly worked through, comprehensive proposal that makes it to the jury. Even if an entry is not successful in the INNOspace Masters, this experience and the work invested is very valuable when looking for other sources of funding or moving forward in other ways.
RH: How did winning the Challenge help develop your idea and what kind of support did you receive from the DLR Space Administration?
BR: Having become second in the 2018/2019 DLR Challenge, we were asked to submit a full project proposal. After some more administrative work, funding was granted for our collaborative project with the Center of Applied Space Technology and Microgravity (ZARM), University of Bremen and ZARM Technik AG. The project will be funded for the next 2 years and our goal is to develop a demonstrator setup for a ferrofluid cooling system that can be used for space flight applications.
RH: What is the current development status of your idea?
BR: The project started in October and we will have the official project kick-off in November 2019. We are currently in the process of acquiring the necessary hardware for our laboratory setup and the team is starting its work on the first work packages. The first steps are the setup of the first pumping segment as well as the development of a numerical model for the pumping mechanism based on oscillating electromagnetic fields.
RH: Last but not least, what are your recommendations for interested participants of the INNOspace Masters competition?
BR: First of all, if you have an idea that you are confident about, just participate. The online submission form that we worked with was quite manageable in a moderate time. Besides, adding your solution to the database will help you to sort things out so that your submission will also be understandable for non-experts. In this way, you benefit from participating even if you are not selected to pitch in front of the jury.
If you are selected, preparing a pitch for your solution is definitely a great experience: you have to condense, sharpen and reiterate it in order to meet the requirements, so this will further enhance the quality of your contribution. At the first pitch, you also meet your competitors for the first time.
If selected for the second round, you receive specific training to make your final pitch even more successful. Again, you get to know the other successful teams and their projects and everyone works together on improving each pitch in a very productive and collaborative atmosphere.
You not only benefit from support for your project but also gain new contacts and insights into other interesting projects and endeavours that offer possibilities for new collaborations. In particular, the mixture of the participants from universities, SMEs and startups always offers new opportunities.
In summary, participating in the INNOspace Masters is a very beneficial experience both at a professional and a personal level. Requirements are high, but if things don't work out the first time, you should definitely apply with a different solution the following year. This is what we did and, today, we are able to develop our solution. I can only encourage everybody with an innovative solution to participate and use the support of the INNOSpace Masters to make it a reality.
About Benny Rievers: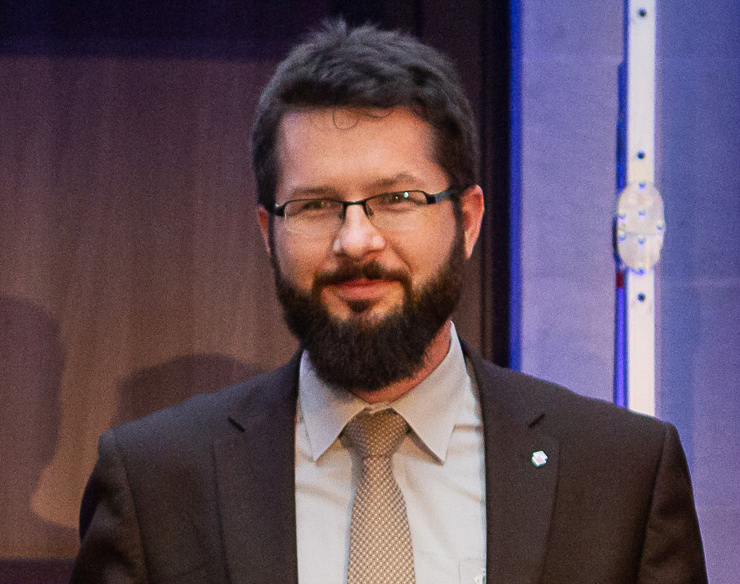 Benny is the Head of the Micro Satellite and Modelling Methods Group at the Center of Applied Space Technology and Microgravity (ZARM) at the University of Bremen. He has been awarded as "Jungwissenschaftler 2013" by the foundation "Werner von Siemens Ring" and won the COSPAR Zeldovich Medal in Fundamental Physics in 2014. Currently, he is working on precise orbit propagation and determination in the scope of satellite geodesy and fundamental physics missions as well as on innovative technologies for micro satellites.