Do you appreciate high-tech products, technologies and services? Are you fascinated by space applications? Would you like to have this kind of cutting-edge innovation in your region? Then we have got news for you: The E-GNSS Accelerator – Europe's first Accelerator programme for the European Global Navigation Satellite System (E-GNSS) Galileo – brings trendsetting satellite navigation applications to market in European regions.
How Does it Work?
The E-GNSS Accelerator programme accompanies entrepreneurs and startups with business cases based on Galileo/EGNOS to move beyond idea conception into the incubation and development phases of commercial ventures. To achieve this, the project builds on the existing competition infrastructure of the renowned innovation contest European Satellite Navigation Competition (ESNC). Thereby, the E-GNSS Accelerator offers a tailored co-financing and incubation scheme for organisations, such as national space agencies, ministries, regional development agencies, business incubation centres, Living Labs, universities, space clusters, space companies and research organisations. In brief, all those organisations who want to accelerate the GNSS market uptake in their region. As regional partner of the E-GNSS Accelerator and European Satellite Navigation competition (ESNC), organisations can operate their own regional ESNC challenge to scout innovative startups and entrepreneurs and support more ideas into market introduction. The E-GNSS Accelerator supports partners by providing an annual co-financing for their regional prizes and additional incubation support to the top three winners.
The E-GNSS Accelerator's Mission
On behalf of the European Commission, AZO fosters the market uptake of satellite navigation applications in Europe on a broader scale, while highlighting the great importance of the regional dimension. The technical and business expertise, feedback and advice of the regional partners form the backbone of the ESNC and E-GNSS Accelerator network. The regional partners are a very important asset of the innovation competition to turn pioneering business ideas into successful ventures.  The E-GNSS Accelerator runs for three years and aims at supporting the prizes for the ESNC winners of 2017, 2018 and 2019. It is foreseen that up to 30 partners are supported with annual co-financing for their regional prizes. In doing so, the regional partners of the E-GNSS Accelerator benefit in multiple ways.
What's in it for E-GNSS Partner Regions?
Run your own regional challenge to scout novel products, technologies and services based on satellite data
Possibility to define the prize package individually (cash prize, in-kind services and more)
Co-financing of up to EUR 10,000 for regional prizes – smart investment in high-tech startups and entrepreneurs
Network access to 140 GNSS stakeholders such as the European Commission (EC), the European GNSS Agency (GSA), the European Space Agency (ESA) and the German Aerospace Center (DLR) – to name a few
Key position in the implementation of Europe's Space Strategy and pushing its regional efforts
What are the Requirements?
Regions from EU28, the EEA and ENP countries are eligible
Notification to AZO to participate in the programme before 06 March 2018
Participation in the ESNC as organiser of a regional challenge
Do you want to promote high-tech innovation powered by space applications in your own region? Then join the largest Accelerator for satellite navigation and get in contact with us!
Help us spread the word about the multiple opportunities the E-GNSS Accelerator creates for regional organisations who want to drive innovation, by supporting visionary startups to push economic growth with added-value products and services throughout European regions.
Successful First Edition of the E-GNSS Accelerator Offers Exciting Prospects for 2018
In its first edition, 22 partners joined the E-GNSS Accelerator. In addition to an increased prize pool for ESNC participants, the 2017 ESNC winners had the chance to benefit even more from the E_GNSS Accelerator. The top 10 ESNC winners could pitch at the 2017 E-GNSS Accelerator Bootcamp in Tallinn for three additional incubation and acceleration packages valued at EUR 62,000. The three best winners out of all 26 ESNC winners were awarded on 7 November 2017 live on stage during the Awards Ceremony of the ESNC and the Copernicus Masters – Europe's major innovation competition for Earth observation applications – during the European Space Week in Tallinn, Estonia.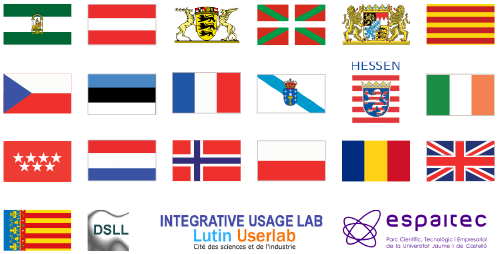 First Winner of the E-GNSS Accelerator Bootcamp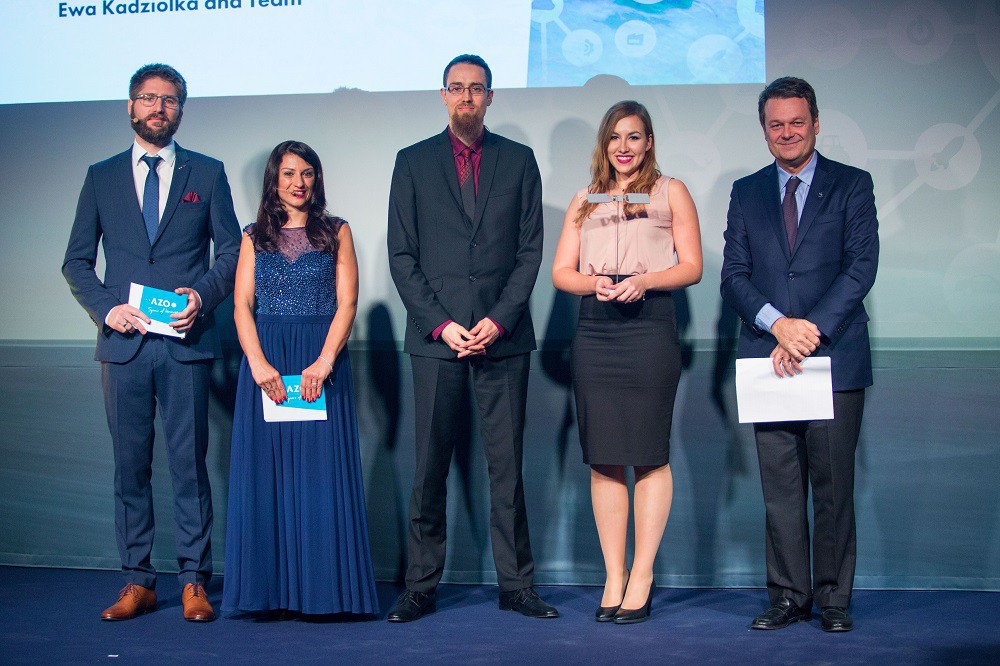 60 Years of EU: The most innovative application fostering European Integration – presented by GSA
CENTRIP – ChildrEN TRIp Protector, submitted by Ewa Kadziolka and team
Second Winner of the E-GNSS Accelerator Bootcamp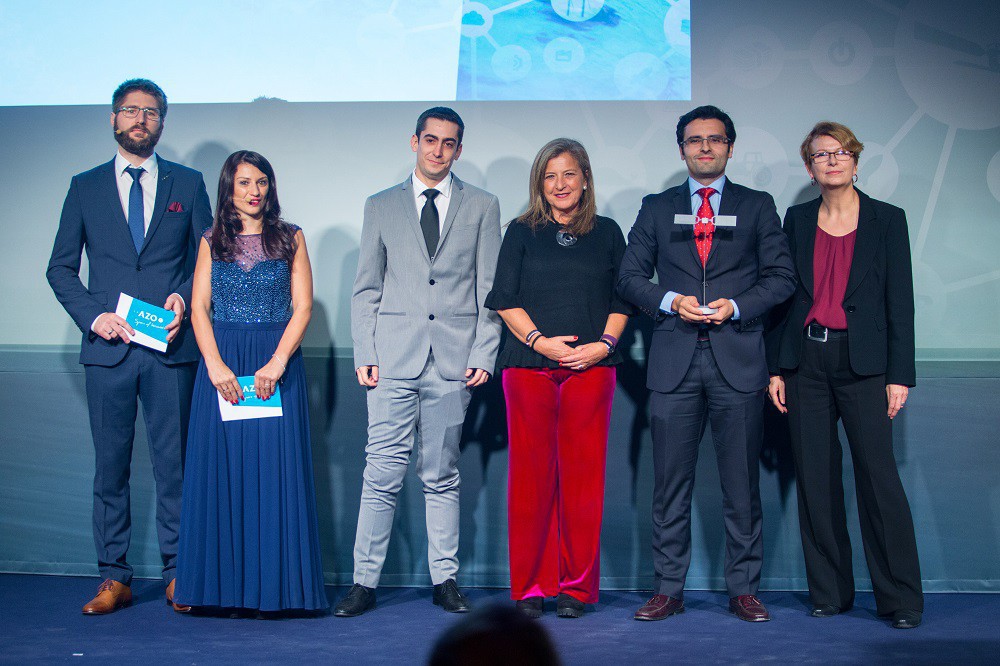 Galicia / Spain Challenge
ALIVETOR: Alive Victims Detector onboard of an UAV, submitted by Pablo González and Jorge Munir El Malek Vázquez
Third Winner of the E-GNSS Accelerator Bootcamp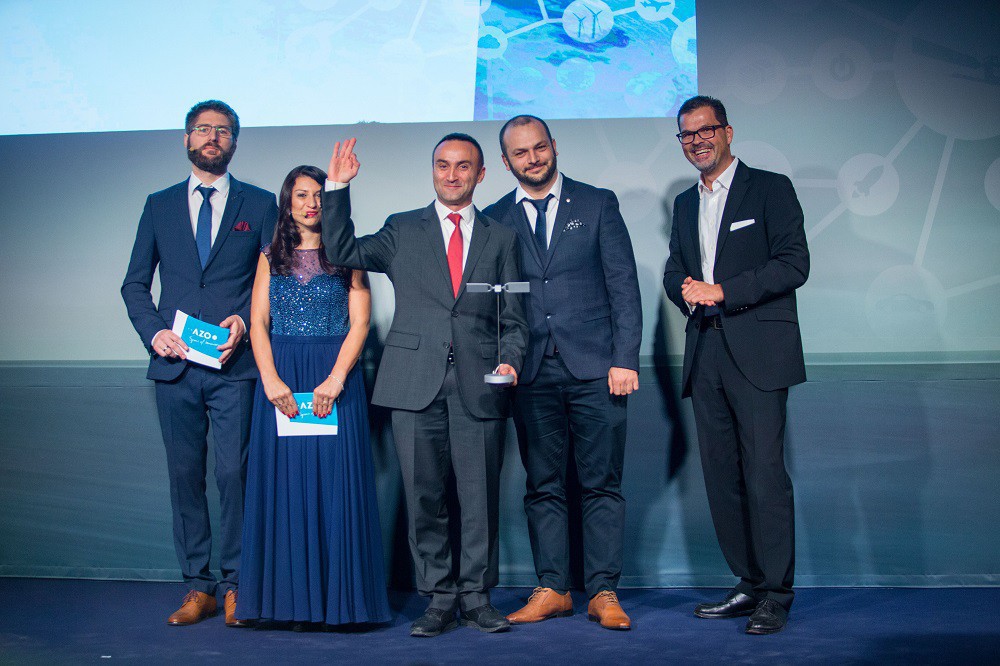 ESA space solutions® Prize and France Challenge Winner
Attestis: No More Late Objections to New Buildings, submitted by Guilhem Ensuque and team
Have a look at the entire ESNC Awards Ceremony gallery and the impressions of the E-GNSS Accelerator Bootcamp. You could have your regional prize winner on stage this year. Make it happen and join the ESNC and E-GNSS Accelerator network.