Forests are at the lungs of our planet. They create the oxygen we breath, they capture carbon dioxide, and they are the home of a massive variety of plants and animals. They are at the source of food and water. And they provide the timber for products we use every day. Wood fibres from sustainably managed forests can be used to replace plastic and other building materials throughout supply chains. In short: They are an essential part of life.
Although they are essential for life on Earth and a sustainable future, they are under pressure. A large driver is deforestation due to agricultural expansion: Replacing forests with farmland. Furthermore, climate change has massive impact on forests in the form of severe drought, forest fires and insect outbreaks. An up-to-date, data driven insight into the earth's forests is needed, to improve decision making by forest industry, governments and agricultural organizations. To react to these threats in an early stage and to create and apply prevention policies.
Winner of the 2018 Copernicus Masters Planet Daily Change Challenge
The company 20tree.ai combines artificial intelligence (AI) and satellite imagery to monitor forest health and to detect forest threats. During the 2018 Awards Ceremony in Marseille, France, the startup 20tree.ai was awarded as the winner of the Planet Daily Change Challenge as part of the Copernicus Masters. They won because of their innovative technology, their growth potential and market approach. In partnership with Planet, 20tree.ai develops new relevant forest health data products.
Accelerated growth in Techstars Lisbon
20tree.ai had the clear ambition, growth, technology, team and desire to make a positive impact. At the beginning of 2019, 20tree.ai was selected out of more than 600 startups to join the first Techstars Lisbon cohort. Alongside nine promising startups from all over the world, 20tree.ai started a three-month intensive program to accelerate its growth. Techstars is one of the world's leading accelerators and is mentorship-driven. In the last three months, 20tree.ai met with over 150 mentors, joined tailor-made workshops and received a pre-seed investment of $120,000. Techstars is more than a three-month programme. The worldwide Techstars network gives 20tree.ai access to new partners and customers all over the globe.
Revealing new patterns with AI
20tree.ai uses a range of different machine learning models that are trained on different resolutions and frequencies. All of these models are stored in 20tree.ai's Model Zoo, a collection of machine learning models. For use cases that require a very detailed view from the sky, 20tree.ai uses optical imagery with up to 30 cm resolution from leading imagery providers such as Maxar and Airbus and high-resolution SAR data.
This allows 20tree.ai to get a very accurate estimate of the forest composition in terms of tree species, biomass, dimensions of the trees and the understory. Looking at forest at scale with very high resolution is not common and can be costly.
However, when leveraged to the fullest, it provides stakeholders with very accurate and actionable insights to improve decision-making.
Forests change over time: they grow and are impacted by their environment and by human factors. Therefore, it is also important to look at forests over time in order to detect the changes. Often, the general assumption is that forests don't change overnight and that monthly updates should be sufficient. However, early detection can be crucial in forestry and rainforests too. By detecting legal or illegal deforestation at an early stage, for example, these insights be used to can help prevention or to stop infested trees from spreading further. The data available from Planet on a daily basis is crucial in this part. Detecting what is happening and gaining more understanding about forests will allow better predictive models.
Forest health monitoring – severe drought and the bark beetle
20tree.ai is currently running a large-scale pilot to detect infested trees in the Nordic countries. Warming temperatures are fueling the expansion of bark beetle outbreaks across the Nordic region, as well as in other parts of Europe, North America and Siberia. Longer and more intense droughts weaken the defence system of the trees. Furthermore, rising temperatures speed up the beetles' reproduction, feeding and development rates, leading to rapid population growth. The consequence of this complex problem is historically high tree mortality.
Better understanding and detection of the bark beetle in the area of interest will help to anticipate risks and lead to more timely reactions. 20tree.ai believes that the best way to test and roll out this innovation is directly with the customer. As a result, the newly developed technology is not only an innovative solution that is nice to have, but it can also be directly used by stakeholders within an organisation.
20tree.ai uses very large datasets to train and validate its approach. These datasets contain valuable information about the health of the trees. This is used both to train the machine-learning model that detects the infested trees, along with models that spot patterns of tree health over time. As an example, a stressed tree is more likely to be attacked by bugs. Once infested, the health of the tree changes relatively quickly compared to non-infested trees.
20tree.ai is currently developing and testing different methodologies that can be used in production. The most important KPIs to understand regarding our solution are precision, recall, scalability and cost-efficiency.
Over the summer, 20tree.ai will test the value of our solution in production for an area of more than 30,000 km2. Together with the support of Planet, 20tree.ai developed a new solution that makes use of frequent Planet updates and Sentinel-2 to detect stressed trees at an early stage.
AI is the core capability of the 20tree.ai team and a healthier planet is its core mission. It has the ambition to monitor all natural resources on Earth in real time, starting with one of the most crucial resources: Our forests.
Author: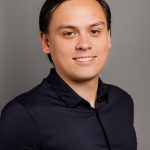 Indra den Bakker
CEO & Co-founder
20tree.ai