Shortly before the breakthrough, but already in the starting blocks – the young Austrian startup Lympik – winner of the Galileo Masters Austria Challenge 2018 – connects the virtual with the real world.
Exercise, fun, fitness and health are not just keywords. They describe a remarkable overall package that brings social benefits through the digitisation of exercise and sport. For this purpose, GNSS data is used to determine precise time periods and exact distances.
Beeing CEO of Lympik, I ran competitive sports myself for many years. During this time, I realised that the current use of radio timekeeping must be urgently improved by modern technology. The still used radio technology makes notices by hand necessary and is complicated to operate. The coach is thus constantly distracted from his actual task. Together with my father, I began developing software and hardware more than five years ago. Almost two and a half years ago, I founded Lympik, which now consists of five people.
Lympik – the athlets systems
By simply using our system, athletes now have the ability to accurately measure, analyse and document their performance during each workout, resulting in a tremendous increase in training quality. All the very precise results can be retrieved personalised in real time directly with the smartphone. Even people who cannot be on site, have the opportunity to track results immediately.
For transmission of data from different sensors, Lympik uses Internet of Things (IoT) technology, which was never used for sports before. The use of GNSS data is crucial for improving timekeeping and distance measurement. Because Lympik uses space technology, my startup is supported by ESA BIC Austria since last year and is incubated at the founder's service of the state of Lower Austria, Accent.
Due to my Software and Information Engineering studies, I developed a software platform in which exactly all these modern technologies were implemented. With this state-of-the-art technology, I initially created a solution for professional sports, to measure very precise performance data – and we developed the system further. Our dream is, that it should be accessible to all, whether young or old, professional or amateur athletes, and spread the fun of sport and movement into society. Smartphones and computers in recent decades increasingly lead to social isolation and lack of physical activity of the young generation. These facts go hand in hand with health problems such as obesity, chronic diseases and posture damage.
This is exactly where a turnaround is to be initiated. Movement needs motivation, the mobile phone should be the motivator for outdoor activities, more exercise and sports. Competitions are anchored in our DNA, ultimately the beginning of every human life is the result of such a match.
Moving young people, picking them up and motivating them in their own language is what Lympik wants to achieve. Digitalised playgrounds, outdoor games, "virtual Olympics" and digital scavenger hunts are intended to motivate especially young people to have more fun with physical activity. Gamification of sport and exercise comes into play. Everyone can improve his profile through more movement and get digital medals, trophies and coupons. As a result, Lympik now wants to prevent the heavyweight problems of future generations.
Everything is served via the mobile phone, which particularly excites the younger generation. That's why Lympik works with schools to digitally support school sports. With the module can e.g. a 60m run of several schools at the same time, organised in different locations. The competition is therefore physically held but evaluated virtually. Of course, this is also possible across all countries.No one has to undertake strenuous journeys and the environment will be spared. This is very important to me, because sustainability is also an important topic for our startup.
In fact, this new platform is not only of great use to the health and well-being of the people who get motivated for more exercise outdoors. Clubs, municipalities and operators of leisure facilities can thus expand their offer to become even more attractive to their guests. The simple mounting and removal of all devices also contributes to the environmental compatibility of the system. It does not have to be solidly concreted. For the power supply solar panels can be used.
One of the biggest improvements will be the integration of artificial intelligence (AI) into the platform. AI allows a fully automated transactional and operational survey and evaluation process. Thus, we rely on an autonomous, self-thinking system. The combination of hardware and software requires IoT, GNSS and AI technologies to achieve the desired effect.
IoT
On the hardware side, the latest IoT technology is used to transfer the measured data to the cloud platform in real time. The use of IoT has a very positive effect on the production costs (module costs) and the development of new data communication technologies. One of these new developments is LTE. In particular, LTE-M and LTE-NB will bring some important changes in data communication for IoT applications.
GNSS
Modern GNSS modules are used for location and timing. This gives us the opportunity to validate the measured performance (are 100m really 100m?) and also, to supplement training and competition data with additional information (altitude difference, distance, weather, …). With the support of ESA BIC Austria, we also want to increase our accuracy with the new Galileo system in order to be able to cover further application cases.
AI
The Lympik Cloud Service uses the latest server-client application technologies for high performance analytics. For special requirements, AI and machine learning will be used to analyse and predict data. For a ski test module, for example, the best ski / wax combination for the given snow and weather conditions at the respective location should be predicted.
Winning the Galileo Masters Austria Challenge 2018 has given Lympik a lot of media attention and contacts right up in the country. The Awards Ceremony in Marseille was a very special experience. In addition, some very interesting contacts were made.
Currently, we are working together with several worldcup-teams to cover further requirements. Besides, we generate more and more options to offer innovative solutions for recreational sports and outdoor games. The next steps in our hardware development will be the integration of a higher accuracy of positioning. Another important step is to improve the reception of the positioning signals. For transmission, we want to upgrade our existing 2G / 3G module to LTE. Our previous tests have shown that LTE often offers better coverage than traditional 2G / 3G systems in the outdoor areas where the system was used. We will further reduce the processing time of the messages from our devices through additional development work. The goal is to receive and process data packages in just a few milliseconds.
About Thomas Peroutka: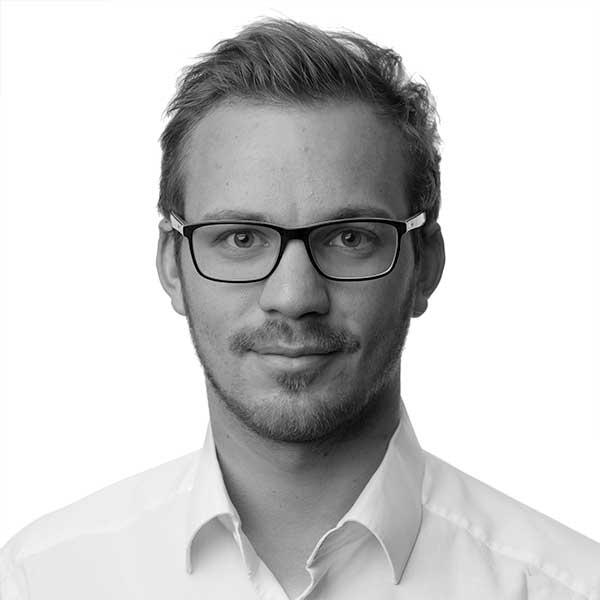 Thomas Peroutka studies "Software and Information Engineering" at the Vienna University of Technology. He founded Startup Lympik together with his father in 2017 because both were very active competitive athletes and recognised that there is plenty of room for improvement especially in the area of ​​measuring and analysing training. From his many years of experience as an active competitive athlete, he brings a lot of expertise from the sports sector. With his extensive knowledge of web design and the programming of various platforms, he can optimally recognise where and how he can best support sports and physical activity promotion. He develops the solutions himself and is delighted when he gets the feedback that the users of the system are enthusiastic.