Reliable and highly automated weather planning with an automated Flight Forecast tool for specific aircraft types and missions – that is only one field of application for the modular software service platform from Unisphere. The company's services focus on pre-flight, in-flight and post-flight activities of drones and air taxis. An interview with Christoph Schlettig, CEO and co-founder of Unisphere.
What is Unisphere offering and how did you identify the need for your technology?
Unisphere offers a modular software service platform to fully automate pre-flight, in-flight and post-flight activities for pilots and operators of drones and air taxis. Our platform allows a single pilot on the ground to manage multiple aircraft simultaneously. As a result, operating expenses per flight are lowered significantly, which unlocks the full market potential of unmanned aircraft. Implemented today as a cloud-based SaaS decision support system, the next evolution is a decision-making system that interacts with other software platforms in the ecosystem.
The two founders of Unisphere, Christoph Schlettig and Michael Anger, have previously worked as flight directors for Solarimpulse – the first solar aircraft to successfully fly around the world in 2016. Based on this unique operating experience, both saw an opportunity to build a reliable and scalable software service to enable viable business models for unmanned aircraft operators.
You are relying on space technology in multiple ways – besides satellite navigation and communication, you are also using Earth observation data. How does that enhance your solution?
Our "digital co-pilot" integrates a lot of external data to build a digital twin of every drone or air taxi flight. Two key elements are high-resolution weather data and terrain information. After all, every pilot – digital or human – must know the weather along the flight path and his height above the ground. Using Copernicus Earth observation data helps Unisphere to have this information available with high accuracy and global availability.
When you first founded Unisphere, what were the main challenges you faced when establishing your service on the aviation market and how did you overcome them?
In aviation, safety is paramount. Any new service must build on the combination of customer requirements with sound engineering and compliance with aviation regulations. This conflicts with the typical principle of a lean startup to "fail fast", building customer-centric prototypes in quick succession to confirm market traction. When Unisphere was founded in 2017, there were no customer requirements relating to automated pilot activities, there were no regulations on the automation of pilot know-how and no commercial applications for drones and air taxis. Building technology and full products while the entire ecosystem is still developing has been a challenge and still is. Talking with everybody all the time to receive as much feedback as early as possible has worked for us, but we also had our moments that required adjustment.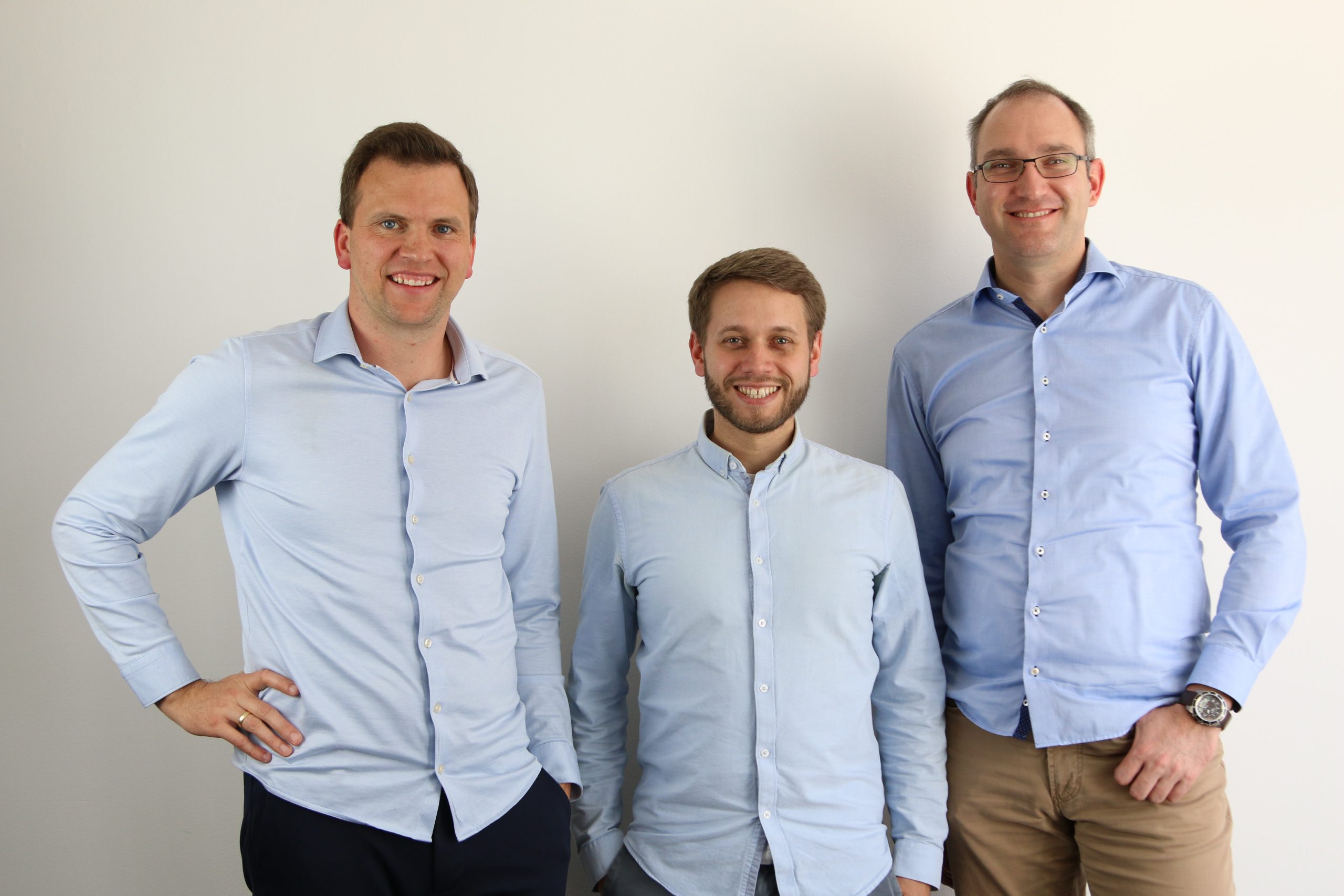 You have been able to win numerous notable customers already, one of them being the ESA BIC Bavaria Alumnus Lilium. How do you contribute to making such ambitious new mobility concepts a reality?
The first people involved in the flight of a new aircraft are the test pilots and engineers from the flight test department. Having previously worked as a flight test engineer within the Solar Impulse project, it quickly became clear that reliable and highly automated weather planning is very helpful for the smooth running of flight test campaigns. Our Flight Forecast tool, which can automate weekly planning for specific aircraft types and missions, is therefore not only popular with various operators of drone delivery services but also supports Lilium in its flight test campaigns.
You are a founding member of the Alliance for New Mobility Europe. What are the main goals of this cooperation and how will it contribute to the establishment of new mobility concepts in Europe?
In cooperation with Droniq and Unifly, we founded the Alliance for New Mobility in spring 2020 and we are proud to have now grown to twelve members. It is our objective to build a New Mobility community in the air, on the ground and under water. As an alliance, we work towards the creation of European standards and regulations, technological neutrality, a European UTM system, the security of unmanned vehicles and infrastructure, and avoiding over-regulation. Covering these topics is not a core task for any SME, but still important. Through AME, the members have a unified voice towards regulators and European standards bodies.
After your incubation at ESA BIC Bavaria, you continued working with ESA and DLR on various other projects, the latest being an ARTES project. What was the project about and what experiences did you gain?
Our ESA Space Solutions project FLAMES demonstrated automated flight management for drones in two relevant use cases – maritime emission monitoring and urban logistics. Together with our project partners Nordic Unmanned (Norway) and Matternet (US), our software solutions have been used extensively to monitor ship emissions in the Atlantic, Mediterranean and Baltic Sea as well as daily flights delivering blood and tissue samples between hospitals and laboratories in Zurich and Lugano. On the technological side, we have been able to finalise our integration of Copernicus Earth observation data and to develop a process to create accurate performance models of drones based on a statistical analysis of historic flight data. Besides technical support, we appreciated the business-oriented nature of ESA and have been able to secure additional customers and commercial partnerships beyond our expectations. After all, the best proof for any startup is paying customers.
What development do you expect within the market for unmanned aviation in Germany in the next few years? In your opinion, what are the most interesting use cases that we should keep an eye on in the future?
In general, I see a very positive future for UAVs, as they offer a lot of added value. However, a significantly higher degree of automation is required to ensure that this added value are also worthwhile in financial terms. In addition to technological maturity, this also depends above all on how quickly the regulations for this are written and implemented at a national level. For me, the latter is a bigger bottleneck than technological progress. However, it is generally clear that drones offer great added value early on, especially where the alternatives are expensive and/or complicated. For example, the inspection of infrastructures that are difficult to reach or deliveries to remote locations, such as oil rigs or offshore wind farms, are, in my view, among the first applications to be successfully implemented in regular commercial operation.
What is your favourite mobility concept featured in a movie or series?
The transporter device used in Star Trek by Gene Roddenberry – instant teleportation of a person or object from A to B. Imagine how the world would look with this type of transportation!
How do you think you were able to profit from the support of ESA BIC Bavaria?
The single largest benefit Unisphere received from ESA BIC Bavaria was the unconditional belief in our idea and the positive encouragement during our first wobbly steps as a start-up. We had already discarded our idea when we received the invitation to pitch in Oberpfaffenhofen. Being selected for business incubation in spring 2017 was the pivotal moment that made us say: "Let's do it!". Little did we know we would be featured as a success story four years later.