The Copernicus Masters network is pleased to announce this year's overall competition winner, Orbiter, the solution that also won the 2021 ESA Challenge. Orbiter offers an Earth visualisation app for mobile devices and features a responsive globe that allows users to spin and zoom around the planet, revealing high-resolution Sentinel-2 satellite images as well as offering additional functions. Copernicus Masters is the global innovation competition for Earth observation (EO) initiated by ESA and has been driving entrepreneurial talent since 2011.
Oberpfaffenhofen, 15 December 2021 – AZO and the Copernicus Masters network are pleased to reveal the 2021 overall winner of the Copernicus Masters competition, who was announced at the Space Awards yesterday evening, on 14 December. With its unique mobile Earth visualisation app using different types of Copernicus data and imagery, Orbiter convinced the jury members for all of the prizes and challenges and was selected as the overall winner of this year's Copernicus Masters competition. The solution also won the ESA Digital Twin Earth (DTE) Challenge.
Every year, Copernicus Masters calls for submissions to find innovative solutions using EO data and it is supported by a network of high-class partners from institutions and industry such as the European Space Agency (ESA), the European Commission (COM), the German Aerospace Center (DLR), Planet Labs Inc., BayWa AG, Airbus, UP42, Portugal Space, and the German Federal Ministry of Transport and Digital Infrastructure (BMVI). High-ranking representatives from these institutions as well as AZO, the organiser of Copernicus Masters, awarded the challenge winners with prizes at the 2021 Space Awards.
Dr. Josef Aschbacher, Director General of ESA, comments: "The free and open data policy of Copernicus has been a game-changer for Earth observation and has created enormous opportunities for government and businesses. For example, the downstream sector in Europe grew >10% – Growth Sustained in 2020 – CAGR over 5 years – (EARSC Industry Survey 2021), making this one of the fastest-growing sectors in space. This is why we selected Orbiter as the winner of our ESA Challenge and are pleased to see the solution win the Copernicus Masters competition. With its streamlined and intuitive design, this application is breaking down EO data for anyone to understand. It is one of our missions to bring Copernicus data to the public and foster new user groups. Solutions like this show the potential that lies in the Copernicus Masters competition for driving new ideas and making them become reality."
The winning solution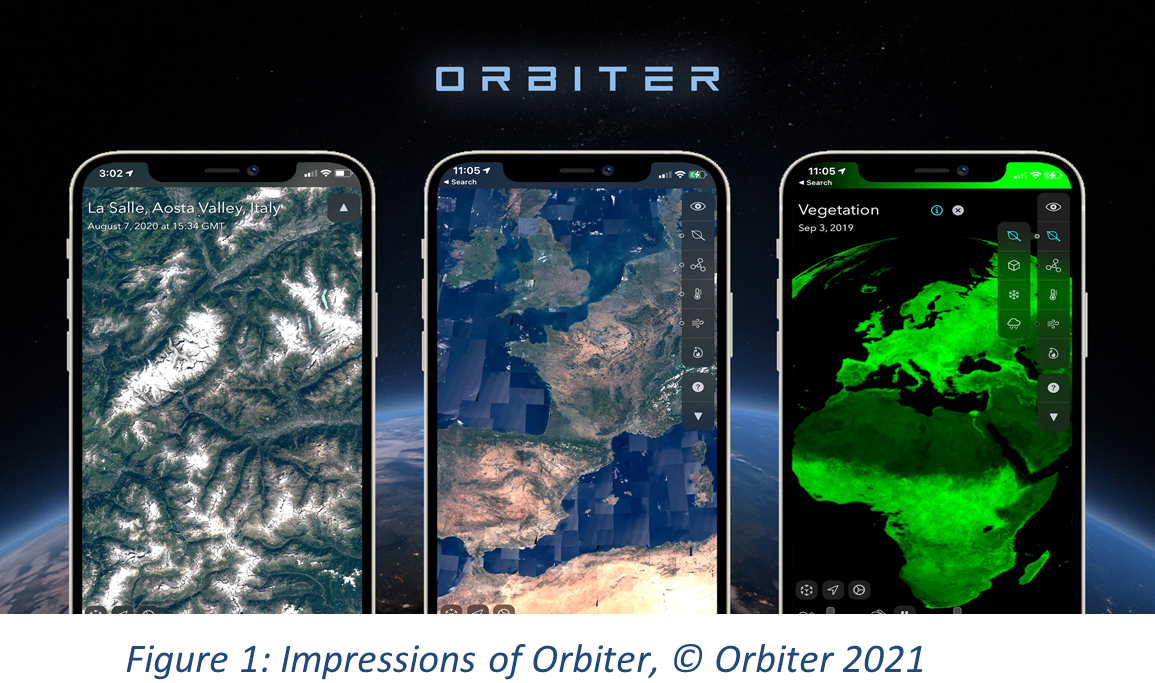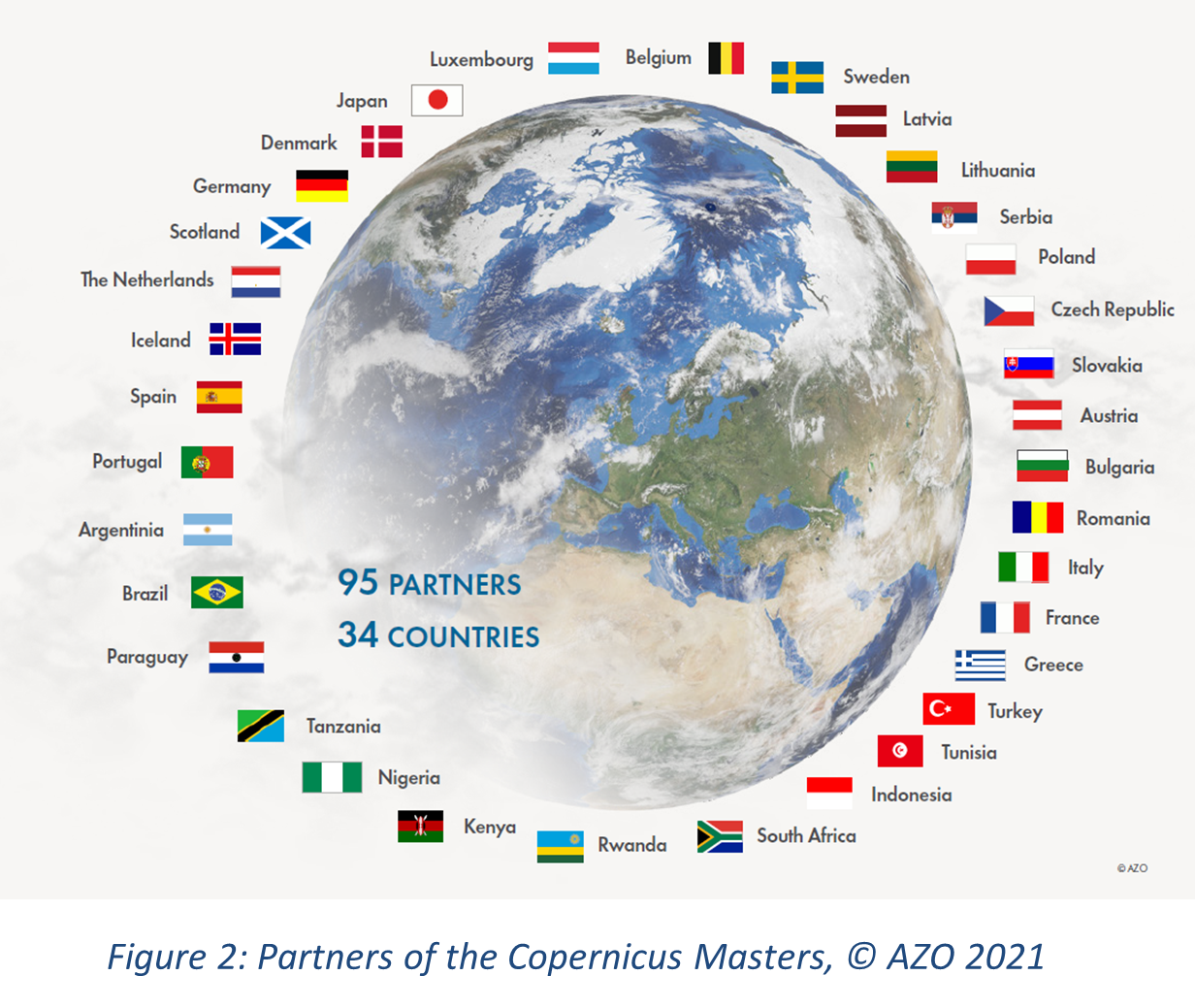 This year, the Copernicus Masters featured ten Challenges presented by first-class industrial and institutional partners, along with 19 Copernicus Prizes powered by the European Commission (COM) and organised by regional Prize Partners as part of a growing network of 89 European affiliates. Over 730 participants from 57 countries participated in the 2021 competition and submitted 187 new Earth observation business cases and application ideas.
"It is encouraging to see that so many talented and motivated people participated once again in the Copernicus Masters competition, despite the pandemic. This truly shows the great scientific and entrepreneurial potential in Europe," explains Timo Pesonen, Director General for Defence Industry and Space at the European Commission.
"For the past ten years, Copernicus Masters has played a huge role in boosting Europe's space and innovation sector in the Earth observation field," comments Thorsten Rudolph, CEO of AZO. "The top 100 companies that came out of this global innovation competition have now created more than 3,300 jobs and generated EUR 182 million in total turnover in 2020. In recent years, these companies have also raised around EUR 548 million in venture capital. We are looking forward to seeing what great innovative solutions await us in the future!"
The Copernicus Masters' close cooperation with institutional, industrial, and regional partners promotes the development of high-tech EO products and services for Europe on a global scale. The submission phase for the new season will start in April 2022.