ESA BIC Bavaria incubatee Celus (former Contunity) believes that creativity is for humans and work is for machines. Hardware engineering for electronic systems is undergoing an evolutionary leap towards model-based functional modelling and high automation. With the current demand for electronics development and the simultaneous bottleneck on the labour market, conventional development processes and tools are gradually being driven out of the market. The Celus platform enables complete automation of electronics development. The advantages for companies are a reduction in development times, expenses and costs and an increase in the quality of results due to modularisation, standardisation and reuse.
Regine Heue, Head of Marketing & Communications at AZO, interviews Mr Tobias Pohl, CEO of Celus GmbH:
RH: Please give us a sneak peek of your product and the team behind it.
TB: At Celus, we believe that work is for machines and creativity is for humans. Electronics engineering is blocked by development techniques from previous decades. Highly skilled engineers have to make every small step in the engineering process manually. We instead provide an engineering platform that allows users to describe their needs and requirements. This platform then automatically selects parts and generates all of the design files that the user needs. A couple of years ago, this idea of tackling this ambitious challenge on the ground and in space sounded impossible for most people.
But we managed to achieve this goal with a remarkable team, where each person is an expert in their field. 18 people, 10 nations, 4 locations, 1 big vision. This is Celus!
RH: What has been your company's biggest challenge so far?
TB: To achieve our goals and follow our vision, we need the best talents. Our chances of finding all of them within one country are zero to none. This leads to a strong need for people from other countries and to the ongoing challenge of hiring and relocating them.
RH: Can you explain the three main ingredients of your recipe for success?
TB: A great vision is only the starting point. Building outstanding products, bringing them to the market and having an impact on society are only possible if many different factors come together. It requires enough resources to get you off the ground, being well integrated into your ecosystem and having a good network in your industry. But first and foremost, you need an incredible team. If you try to solve each problem within the founder team, you will never achieve ambitious goals. Only a big team of brilliant minds enables you to reach big goals.
RH: What do you expect from ESA BIC Bavaria and how do you think the initiative and its network will help you to kick-start your business case?
TB: As already mentioned, networking is one of the key recipes for success. That's why we strongly believe in the concept of linking startups together and connecting them with innovative industries – which is even more critical. On top of that, you can't allow yourself to make all of the mistakes on your own. Sometimes you don't need to try and reinvent the wheel and can instead benefit from the experience of others.
RH: What do you think to benefit from the DLR support?
TB: The space industry is a very important and promising vertical for Celus. Certifications and standards require engineers to precisely follow rules and processes. Human engineering can't guarantee this. Automated processes will be able to do exactly that.
RH: Let's reach for the stars – what is going to happen in Celus' future?
TB: Right now, we are really scaling up. By successfully closing our second funding round, we can make bigger and bigger steps towards our goal. The first big release of our software is only a couple of days away and we will expand our market presence to more countries over the following months. First and foremost, we are planning to enter the US market by the end of this year.
This makes us certain that, five years down the line, engineers are not wasting their time solving mundane tasks but really can take full advantage of their creativity. Software ate the world because of advanced development techniques. Electronics will not just catch up, but turn the entire industry upside down. Imagine what the world would look like!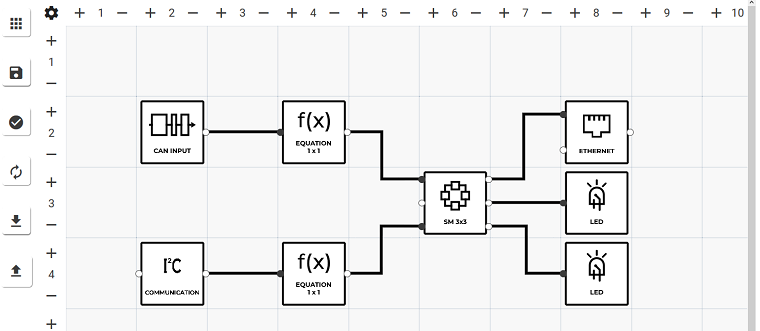 Did you enjoy this interview with this outstanding startup? Anyone interested can get into contact with the interview partner via e-mail. Just let us know. Stay tuned for upcoming interviews with ESA BIC Bavaria startups' on our AZO Blog.